Here are some photos of the coasters at SFMW. Some are ones taken by us and others are ones we got from other sites. Every picture from a different site put on this page has gotten permission. A little caption will be under every picture that we didn't take ourselves to give credit for those who did.
Thank www.twistedrails.com for some of the pictures below.
Here is a look of SFMW from across the lake.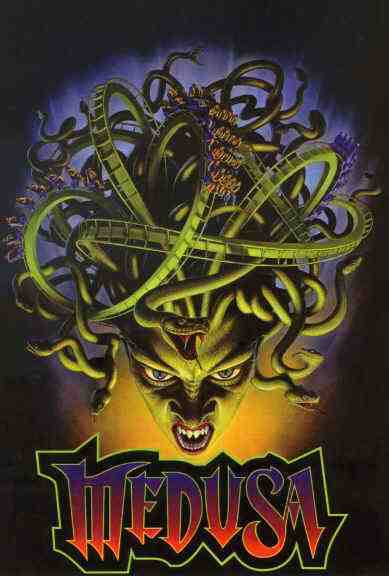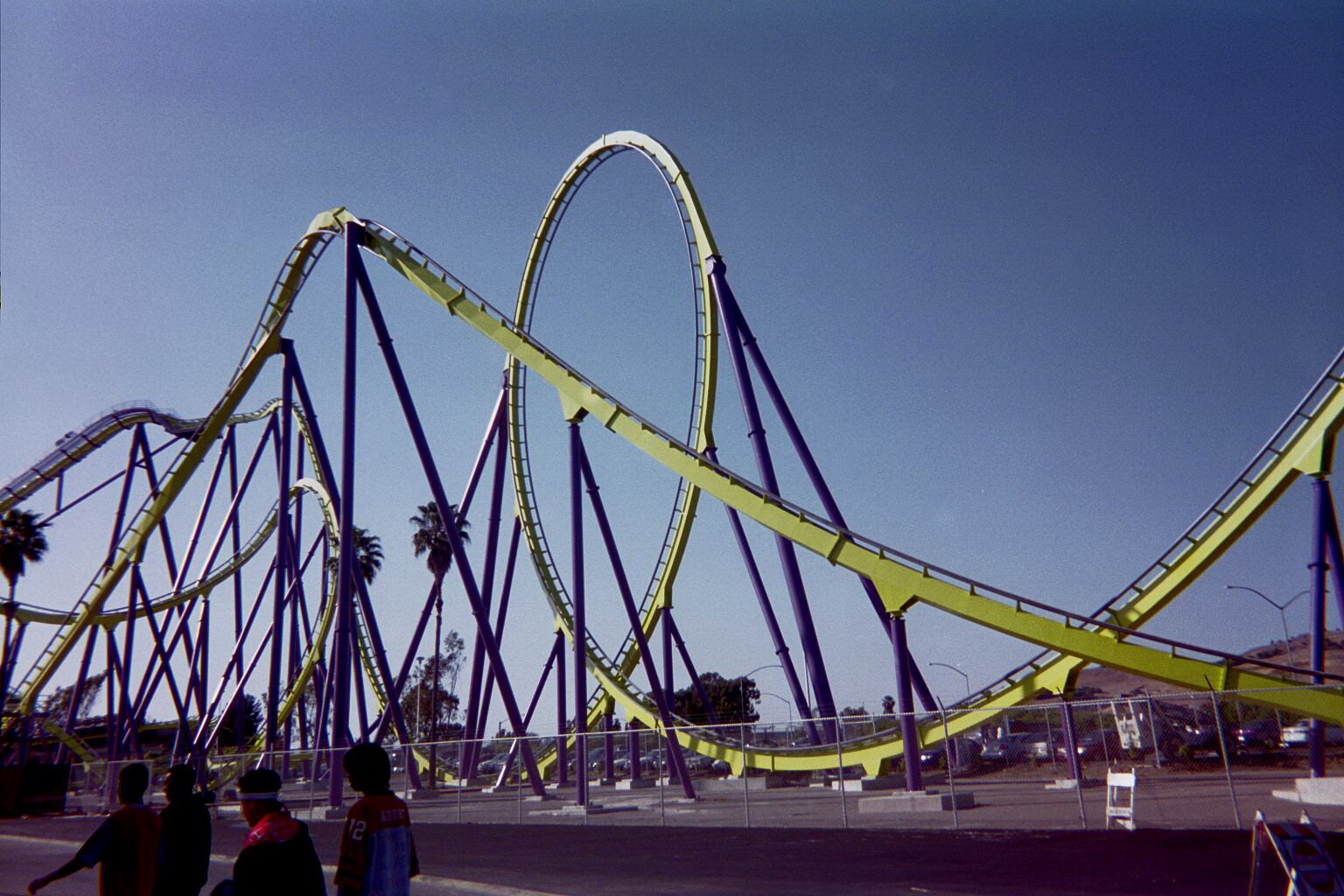 Here's a close up of Medusa. You can really see that awesome zero g roll up close and how mammoth Medusa is! This photo was taken by Adrian.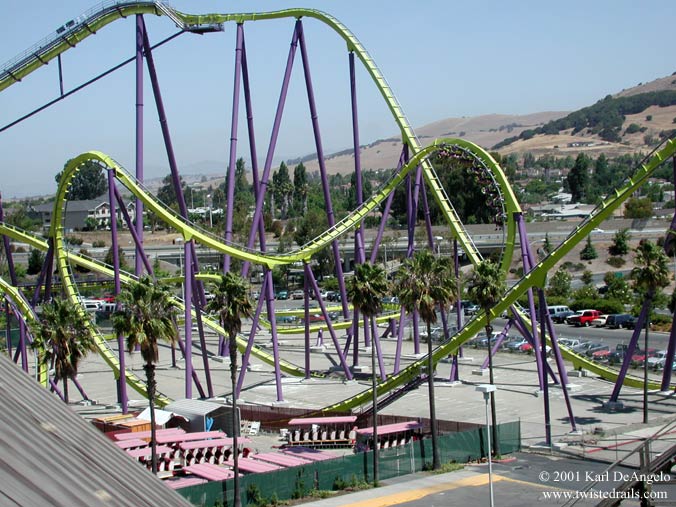 This picture shows Medusa's drop and Sea Serpent.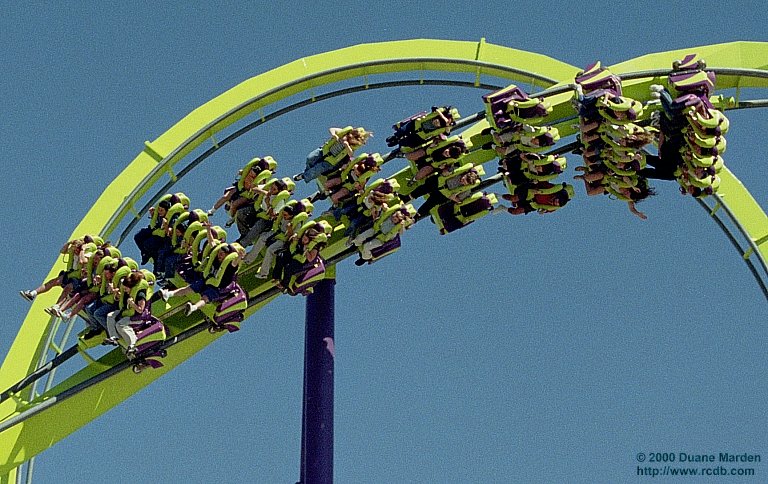 Here is Medusa flying through the Zero G roll! Thanks Roller Coaster Database for this photo!